A reliable way to investigate and optimize the long-term biological treatability of wastewater
We evaluate the true performance of a full-scale plant in a continuous flow test that simulates all operational parameters. A bench-scale simulation is a reliable way to gain information about the long-term biological treatability of wastewater. The tests can also be used to troubleshoot and optimize existing processes. The selected microorganisms are the same whether they are cultured in a volume of one liter or thousands of cubic meters.
AnoxKaldnes bench-scale simulations enable the development of tailor-made processes for complex wastewaters with validated and optimized design. Every test is unique with different questions to answer. We start within a few days after receiving the wastewater. The volumes of the reactors are chosen from 250 ml to 5 L depending on wastewater characteristics. Temperature, pH, and oxygen concentration are controlled within the acceptable ranges for the specific test. Status reports are delivered on request and the results from the test are presented in a final report. The duration of a bench-scale simulation is often 2-3 months but it varies from time to time.
AnoxKaldnes bench-scale testing is used for:
Assessment of long-term biodegradability
Design validation
Process optimization
Troubleshooting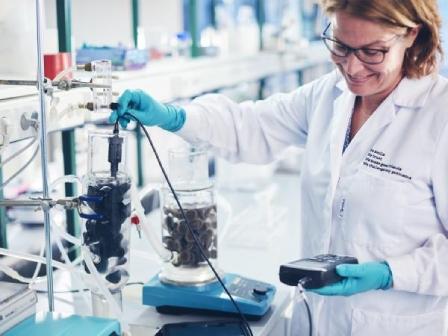 AnoxKaldnes™ MBBR is an advantageous biological process for wastewater that contains organic compounds that are toxic or difficult to degrade. It develops a specific microflora adapted to grow on specific compounds on the biofilm. Our continuous bench-scale trials have shown that seemingly non-degradable organic compounds can be efficiently removed in an AnoxKaldnes™ MBBR process with an adapted biofilm.Toxic compounds that have proven to be biologically degraded in AnoxKaldnes™ MBBR processes include cyanide, formaldehyde, and chlorophenols.
Characteristics determined:
Wastewater biodegradability
Organic load
Retention time
Sludge characteristics
Nutrient removal
Nutrient dosage
Effect of process disturbances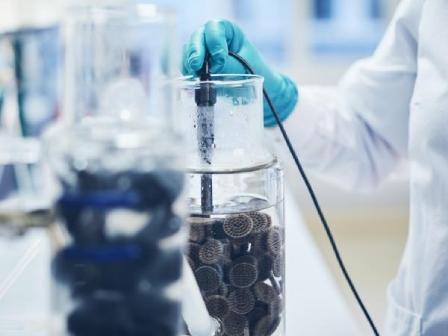 We have experience in examining different industrial wastewater, such as:
Other types of biological processes such as activated sludge can also be simulated, either in combination with the AnoxKaldnes™ MBBR process or stand-alone. Biological tests can be accompanied by separation tests to assess the combined removal potential.
Contract research
We can also offer contract research in our well-equipped laboratory performed by our qualified laboratory staff. If you have a project but no access to a laboratory, contact us for a discussion of how we can help you.