Helping you interpret signs in biomass to solve operational problems or optimize processes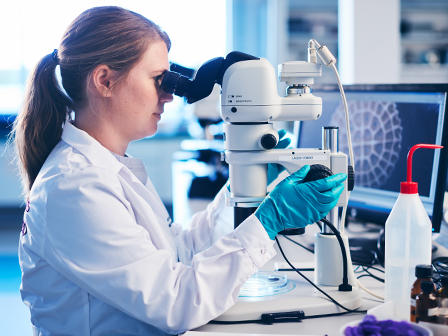 Our Diagnostic Microscopy is a tool with light, lenses, and filters that gives us an insight into the microscopic world. It gives us the possibility to monitor microbiology in biological wastewater treatments and is crucial in troubleshooting when trying to find the reason behind a malfunctioning process.
Sometimes repeated mapping of microflora, in combination with operational data from the plant, can help in troubleshooting and optimization.
Please contact us for consultation before sending a sample.