Z is a family of carriers that enables biofilm thickness control. Traditional MBBR designs focus on the area available for biofilm growth. Z, offers a new dimension: controlling biofilm thickness.
Together with AnoxK™Z-200 and AnoxK™Z-400 carriers, we now provide MBBRs where biofilm thickness remains below a pre-defined height of 200 and 400 µm, respectively. This facilitates engineered and controlled biofilms targeting challenging applications and/or processes where high stability and top performance are a priority.
The Z-carrier maintains biofilm thickness below a predefined grid height, where the carriers clean themselves in the process by constantly scouring the MBBR reactor.
Biofilm control
Depending on the type of wastewater and operating conditions, MBBR carriers develop biofilms with different thicknesses. Although biofilm remains relatively thin, there are applications where carriers can clog up completely due to the overgrowth of biofilm. 
Carrier clogging also occurs due to inorganics precipitating on the carrier surface (i.e. "scaling") or due to the physical entrapment of solids or foreign particles present in the wastewater.
In conventional MBBR carriers, biofilm clogging drastically reduces the available protected surface area of the biofilm. This affects process performance as well as the microbial community in the biofilm, where unwanted species may thrive and compete for valuable oxygen and substrates. 
Clogged carriers are heavier, especially if there is scaling, requiring higher intensity mixing and/or carrier cleaning by mechanical or chemical means to maintain the carriers in suspension. 
Providing high stability and top performance
Z-MBBR targets challenging applications and/or processes where high stability and top performance are a priority. In many cases, Z-MBBR is applied to replace conventional carriers in MBBRs with problems related to clogging and/or scaling. 
Our design experts help you with greenfield projects where Z-MBBR is more suitable than conventional MBBR solutions.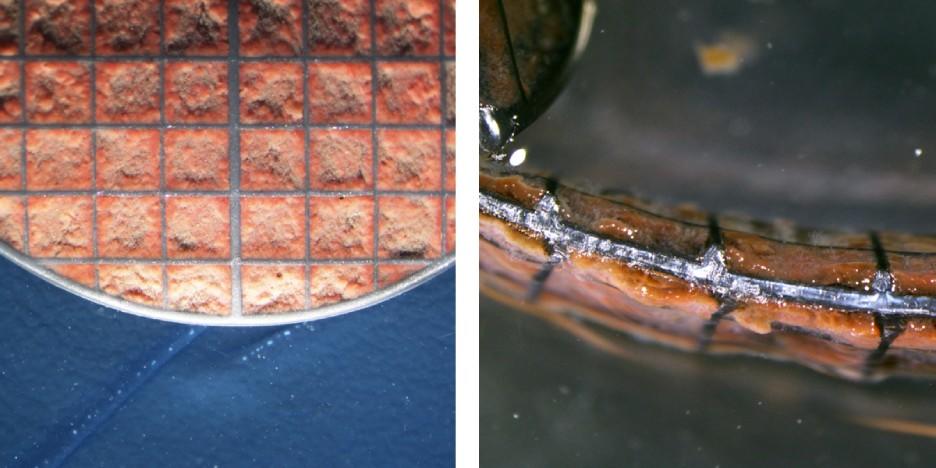 Benefits of the Z-MBBR versus uncontrolled biofilm growth include:
Higher security and less maintenance
No need for carrier cleaning by mechanical and/or chemical means
Stable treatment performance
 
Lower OPEX
Less mixing demand for biofilm control and/or for maintaining carriers in suspension
Less oxygen demand by competing species/endogenous activity
Stable performance
Stable biofilm area = stable removal rates
Controlled and specialized microbial community, less microbial competition
 
References
AnoxKaldnes' technologies are found in more than 1,200 treatment plants around the world. Contact us for references related to your specific needs.
Contact
Contact us if you have any questions about our solutions or can't find the information you are looking for.
Download the AnoxKaldnes Z-MBBR folder here: